Rethinking the SCO Imbroglio
CSCO CEO Darl McBride said in an interview that his company plans to file at least one lawsuit against a large user of Linux within the next 90 days.
McBride said that 1,500 of the world's largest enterprises had received warning letters about their Linux use from the SCO Group in May. His message today was that they now should be on notice about possible legal action.
This latest move follows McBride's warnings in August that the company had compiled a list of all the large companies with numerous servers running Linux and warned that it would not hesitate to drag them into court if they refused to pay for UnixWare licenses.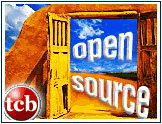 McBride said at that time that there were some 2.5 million servers running Linux and that SCO had "identified by name those companies running many of them. "We are in the process of contacting them about coming into compliance and taking a UnixWare license from us. If they refuse to do so, we will sue them directly and see them in court," he said.
On Tuesday McBride said that SCO and its attorneys, led by David Boies, managing partner of Boies, Schiller & Flexner LLP of Armonk, N.Y., will be basing at least part of any case on provisions of the Digital Millennium Copyright Act that covers software copyrights.
"Now we're going to the other side of the playing field and opening it up the part that has to do with copyright inside of Linux," McBride said. "We're not going to go out and sue a thousand companies on day one. We'll start off, we'll get a domino and we'll go from there."
The copyright claims are different from SCO Group's legal claims in its high-profile lawsuit against IBM. There the company alleges that IBM violated contractual terms of SCO's Unix license and contributed derivative works to the open source community and Linux.