The Click Business
What we do
We provide a full Internet Service from Web Site Design and layout, including bespoke photography, artwork, logo and corporate branding.
Web Hosting for static and dynamic web sites, prices for which are very competitive in the market.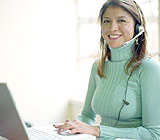 Search Engine Optimisation Contracts for really getting your Web Site to the top of the pile.
Annual Contracts for Site maintainance, updating and Statistical reporting.
Consultancy Services and Project Management for larger projects, bringing together resources to achieve the final result within budget and on time.
Web Site reviews for Usability, Web Standards (W3C) and Web Accessibility (WAI)
Application Development for all types of Web Services, many not yet discovered...
Our aim is to provide an opportunity for all companies, young, old, large and small to step into Web Services as a cornerstone to their growth and development.
Call us to discuss your ideas on 01606-331106 or E-Mail us.
The Click Business.com