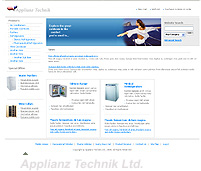 Shop OnLine for Domestic appliances designed specifically for Mobile homes and Marine Craft. Full OnLine Catalogue and payment system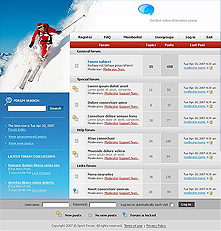 Flexible Breaks Switzerland. Skiing holiday booking system designed for party group organizers for parties up to 30 people. Organizing a large party of ski-ers is particularly complicated and expensive for the organizer. The organizer can pay a booking deposit adding members of the party to the booking. Members are then allowed to access their space and create their own accounts. They then administer their own accounts, order ski equipment and lift passes for whatever days they want and pay their own account on-line.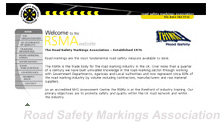 On Line Membership and Information Service giving technical specifications for British Road Safety Markings.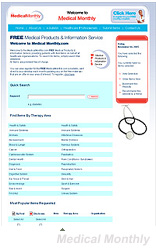 Online Medical Site offering information on over 600 medical conditions. Private members area for Healthcare Professionals and Article Submitters. Automatic Email Alerts with order and Content Management.