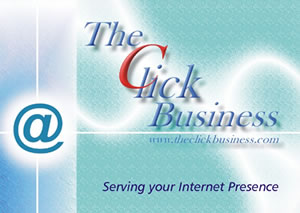 Portfolio of Sites

Here is a description of some of the recent Sites designed by us. Some are still in production.
Bifold Fluid Power
A very stylish company Web resource which offers their leading edge Oil and Gas handling technologies to their world markets.
Technical specifications and quality, testing and certification standards are made freely available to their world wide agency network and directly to their global customer base. Also ensuring their documentation is always 100% up to date. (Under Construction)

The 2 Steves
Two well known authors of childrens books are now on line with their personal Web Site, launched in conjunction with a site built for their award winning books series The Outernet.
This site was designed to appeal to children aged 7-14 as well as adult teaching professionals, a comic book feel was chosen.
The site features games, contact forms and a monthly newsletter available on-line.
The Shallow Call
A Site for an Indie Band, with a Web Forum for fans to exchange messages and comments, content management system for live updates of up and coming gigs, and a news section.
Photo Gallery and streaming audio samples of their work are delivered by clicking on pictures of their album covers.
All content is delivered dynamically using pure .ASP technology.
Swift Project Management Services
A group of I.T. Professionals with many years diverse experience offering their knowledge and experience. They did not want a typical I.T. site but opted for a very unusual design and imagery based on travelling Egypt!.
The Cheshire Wedding
A one-stop resource for planning and organizing a wedding.
The best quality local businesses will use this site as a portal to advertise their services to wedding planners.
Includes on line card purchasing, registration of wedding gift lists and web space/page creation for small local businesses. (Site under Construction)
Back to Top of the page
[Web Sites and more] | [Web Sites - Designing afresh] | [About our Site] | [Portfolio of Sites] | [The Future of Web Sites] | [Contact Us] | [Home Page]